CHARLES TOWN, W.Va. - Jefferson County Schools congratulates 16 vocal music students from Jefferson and Washington High Schools on their acceptance into the West Virginia Music Educators (WVMEA) 2022 All-State Chorus. The event takes place on March 5 during the WVMEA Annual Conference in Charleston, W.Va.
Attendees from Washington High School are Brynne Bartlett, Sarah Ward, Elizabeth Owens, Maya Edwards, Andrew Smith, Nate Spencer, Jaden Larsen, and Donnie Hawkins.
Attendees from Jefferson High School are Sadie Hagerty, Ella Warren, Riley Hardin, Rylee Wilson, Karis Patterson, Ben Whitmoyer, Collin Guedel, and Stephen Tisdale.
Each school may send up to eight students to audition for the West Virginia All-State Chorus. Both schools enjoyed a 100% success rate, with all eight designees from each school receiving an invitation to join the ensemble. Regional auditions took place in Martinsburg.
The 2022 West Virginia All-State Chorus will perform at the WVMEA Annual Conference under conductor Dr. Scott Glysson, director of choral activities and vocal studies at Cal Poly State University. Participants will have the honor and privilege of performing a new piece of music commissioned specifically for this event and ensemble. The composition is entitled The Gift to be Free by American composer Gwyneth Walker.
Congratulations and good luck to all these hardworking JCS vocal music students!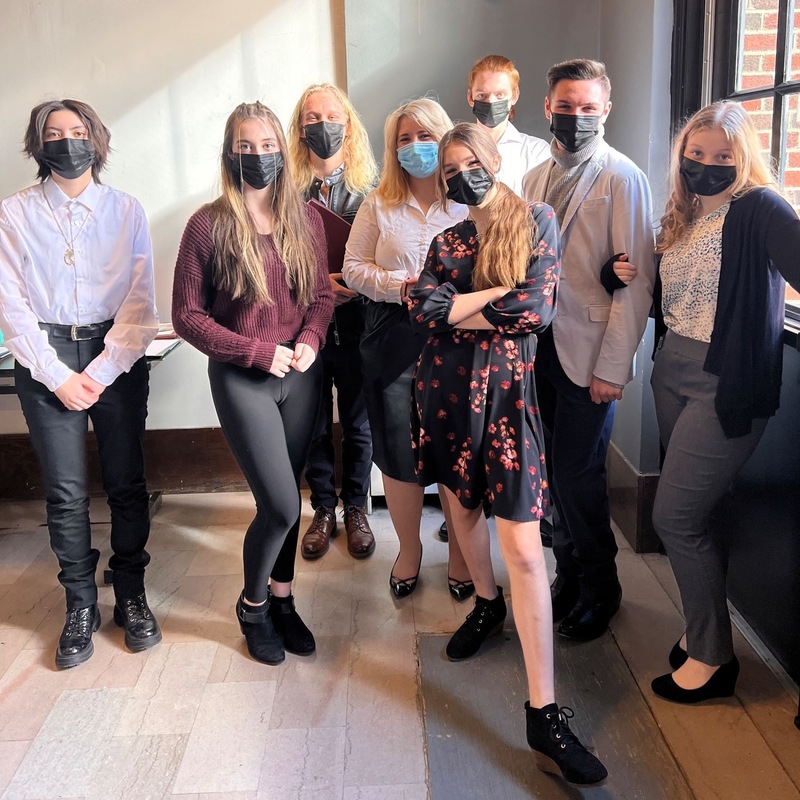 Jefferson County High School attendees
Washington County High School attendees