Happy Thanksgiving to our JCS community! We remain grateful for the privilege of serving your children.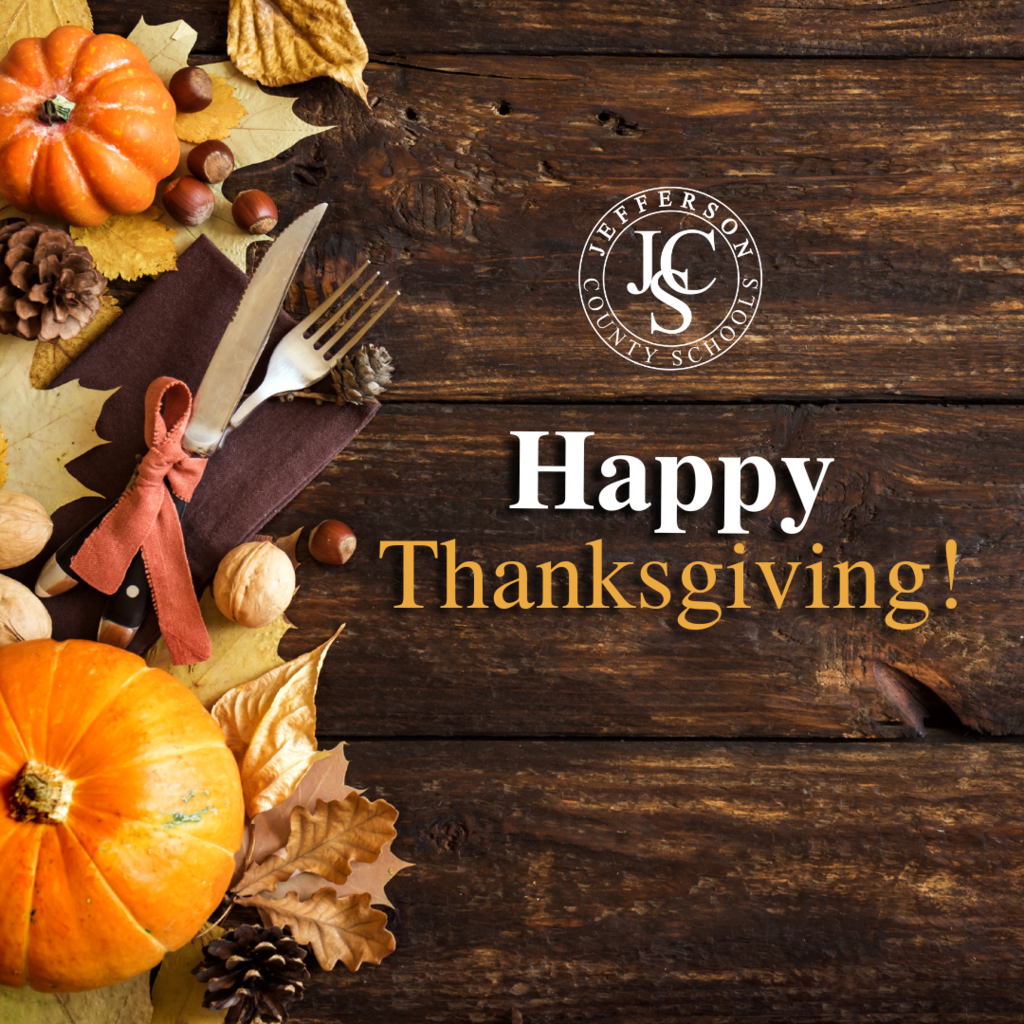 📅 Mark your calendar for the return of JCS STEAMTalks tonight at 6PM! 👀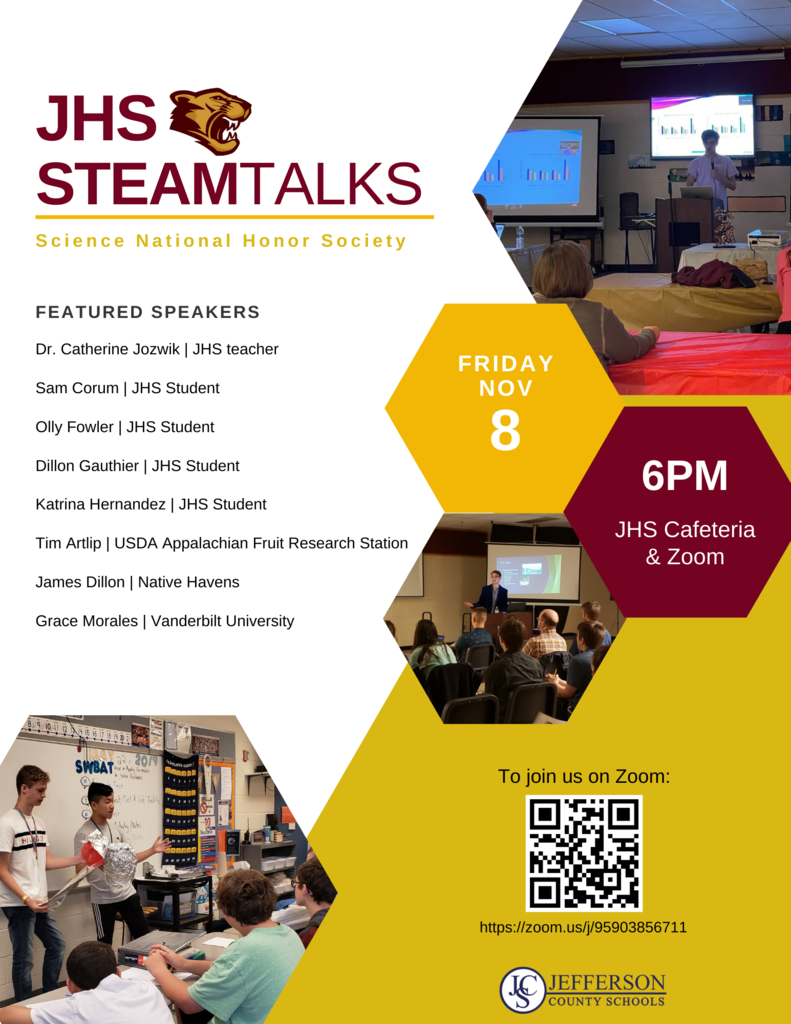 Here is the link to the livestream of the Cougars' WVSSAC quarterfinal football playoff game at Huntington. Spirit bus tickets still on sale!!
https://youtu.be/rbVK17l2TD0

As we continue to celebrate our public school community for American Education Week, we're proud to recognize our JCS school leaders! We're so grateful for our principals who step up every day for their students and staff. Shoutout for Ms. Group!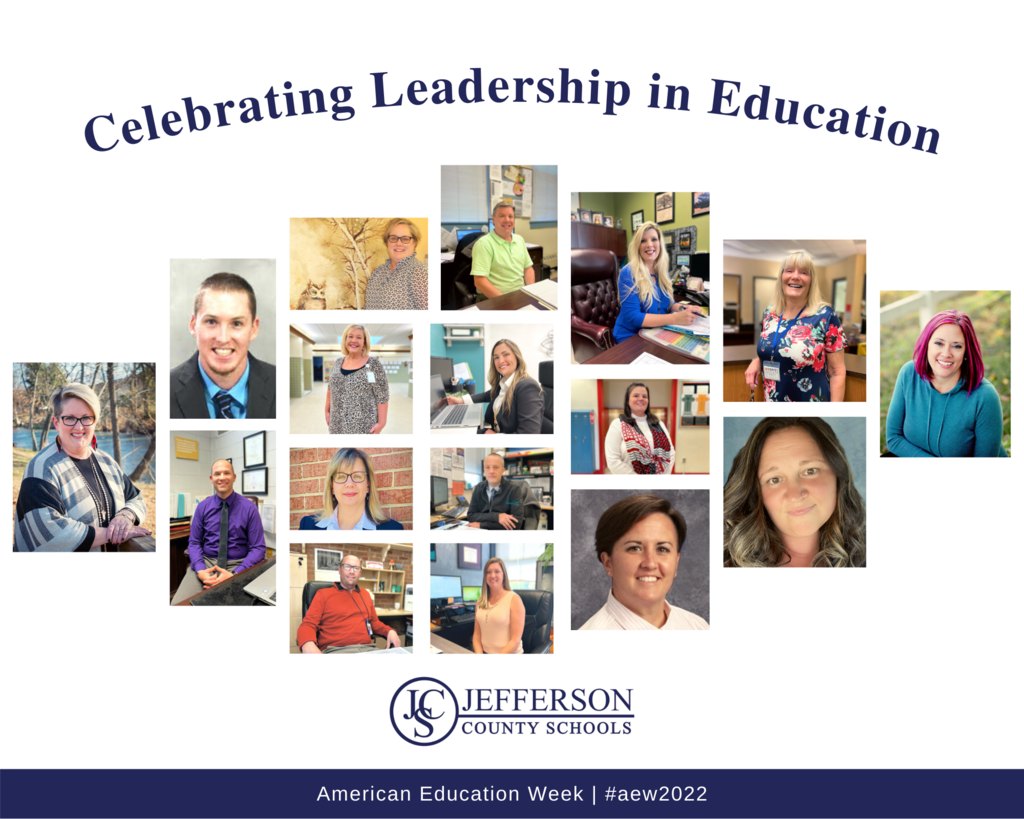 Jefferson County Schools begins our celebration of American Education Week today! Everyone at Jefferson County Schools is excited to highlight and cheer on the incredible people who work in public education here and across the country. JCS staff and students are so important to our community and our future. We are grateful to each of you for what you do to create and maintain a safe, enriching, and fun learning environment!

Theater Event.....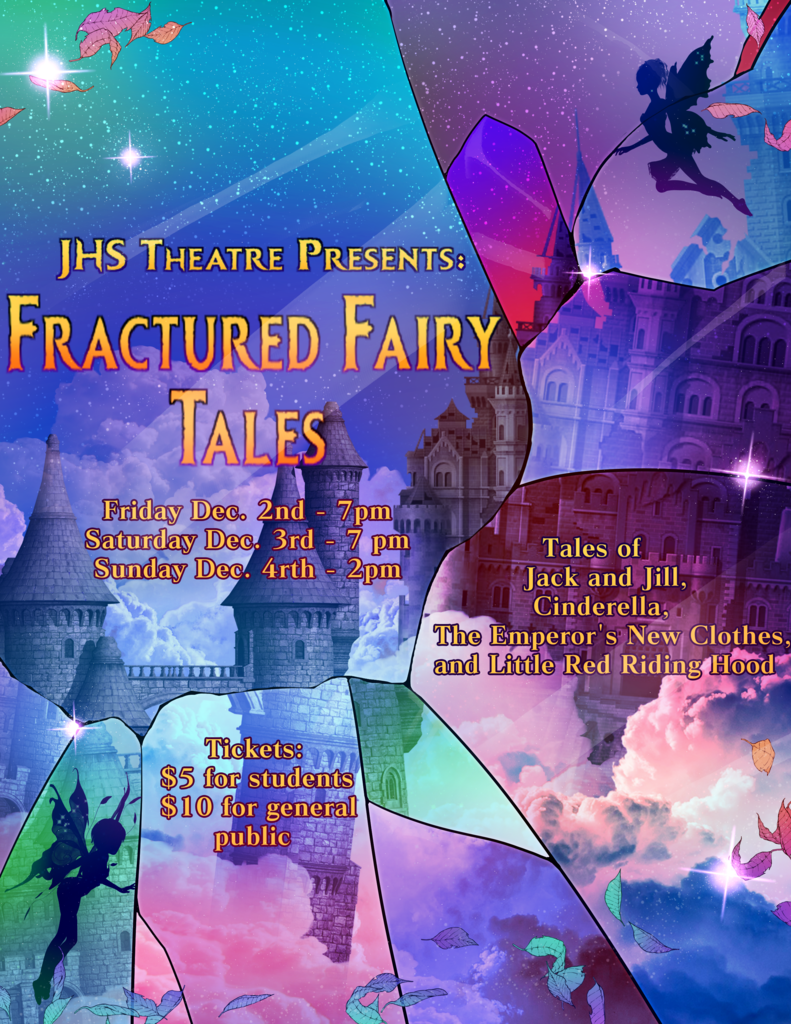 Congratulations to the Jefferson High School football team! The Cougars beat Spring Valley 34 to 14 in the first round of the playoffs. Go Cougars!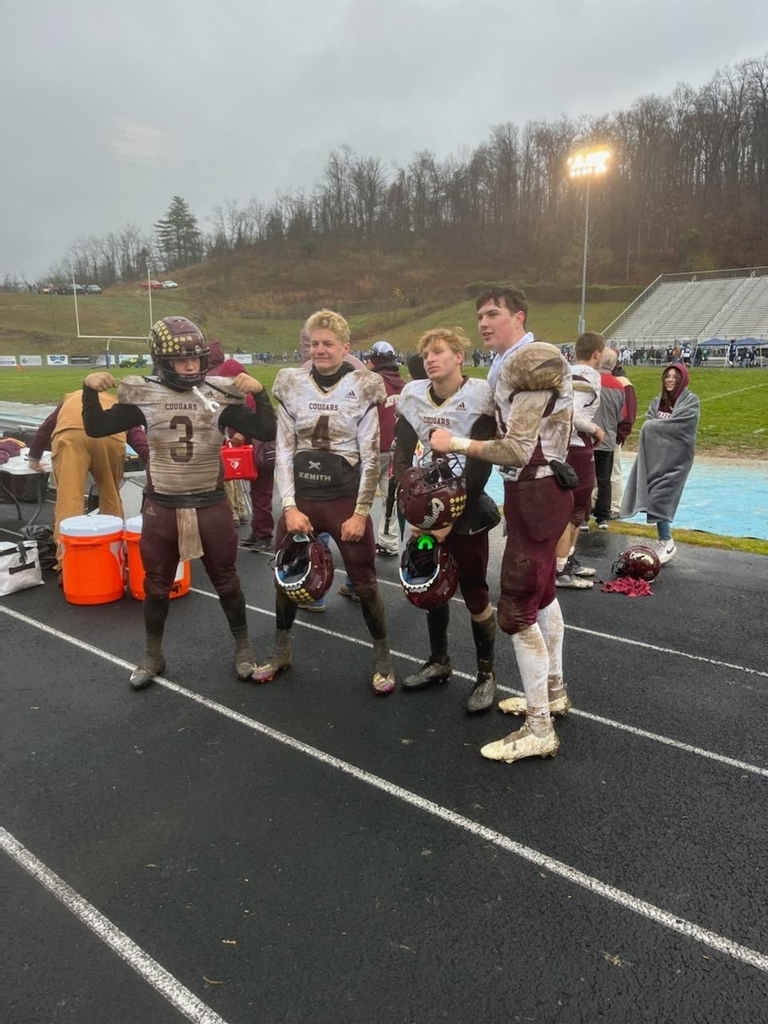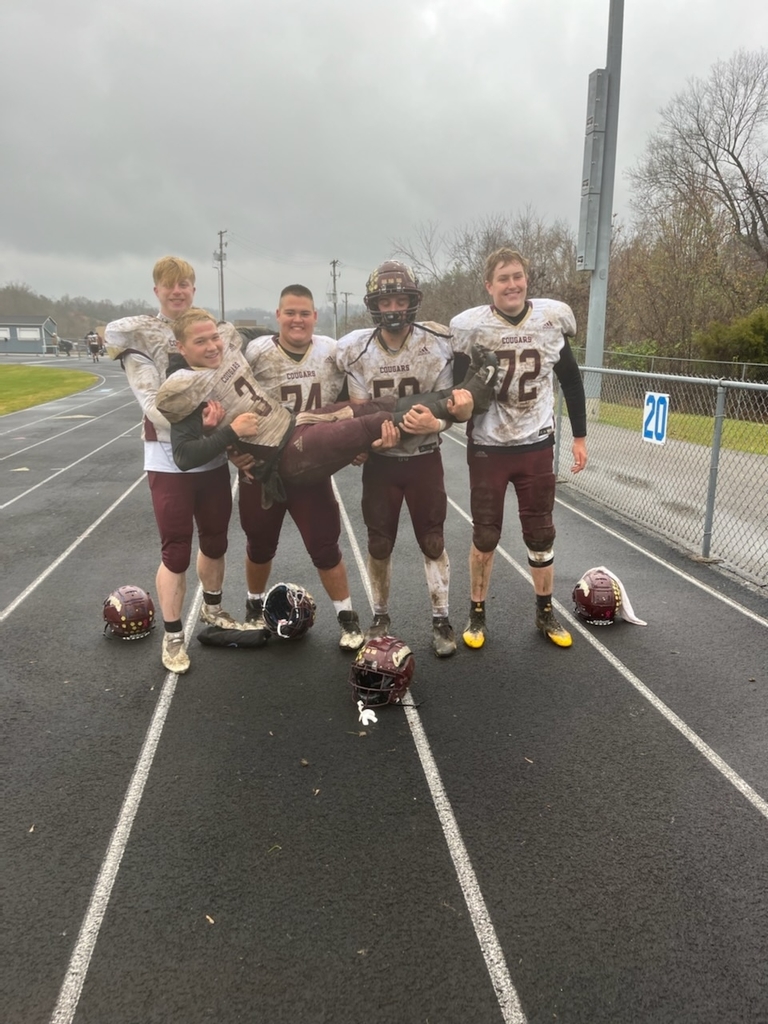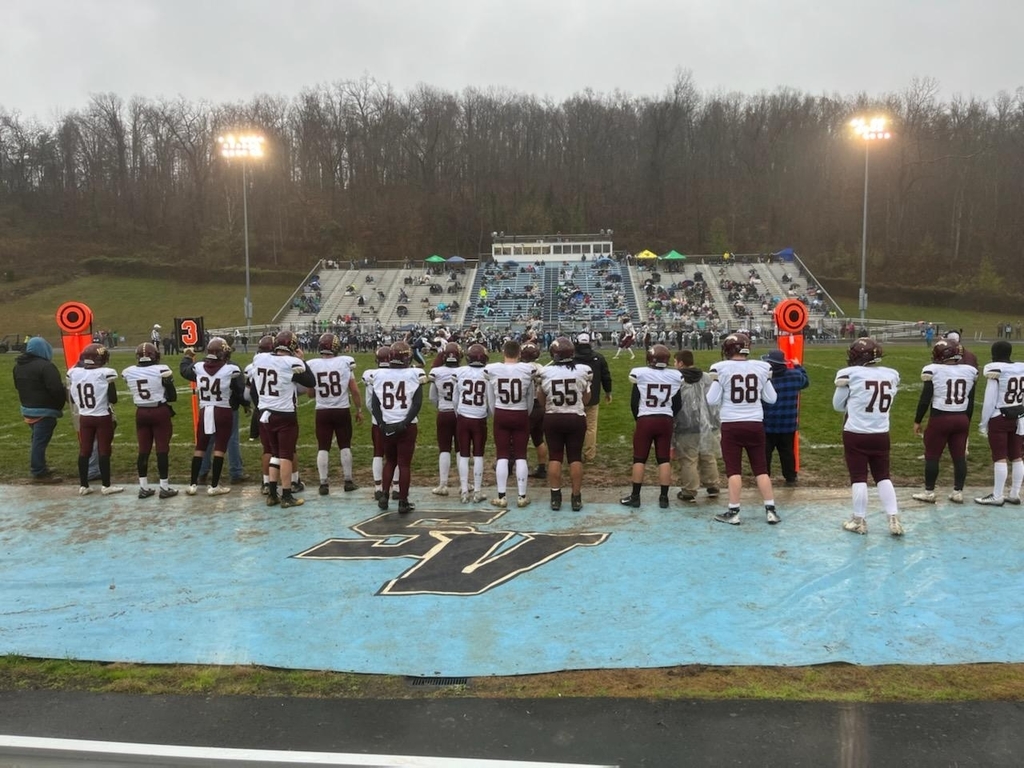 Today we take time to recognize Veterans Day with respect, honor, and gratitude to all who serve or have served in our nation's armed forces. JCS is proud to acknowledge and celebrate the veterans among our teachers and staff who now share their experience, skill, and insight serving students in our schools, offices, and buses. Thank you!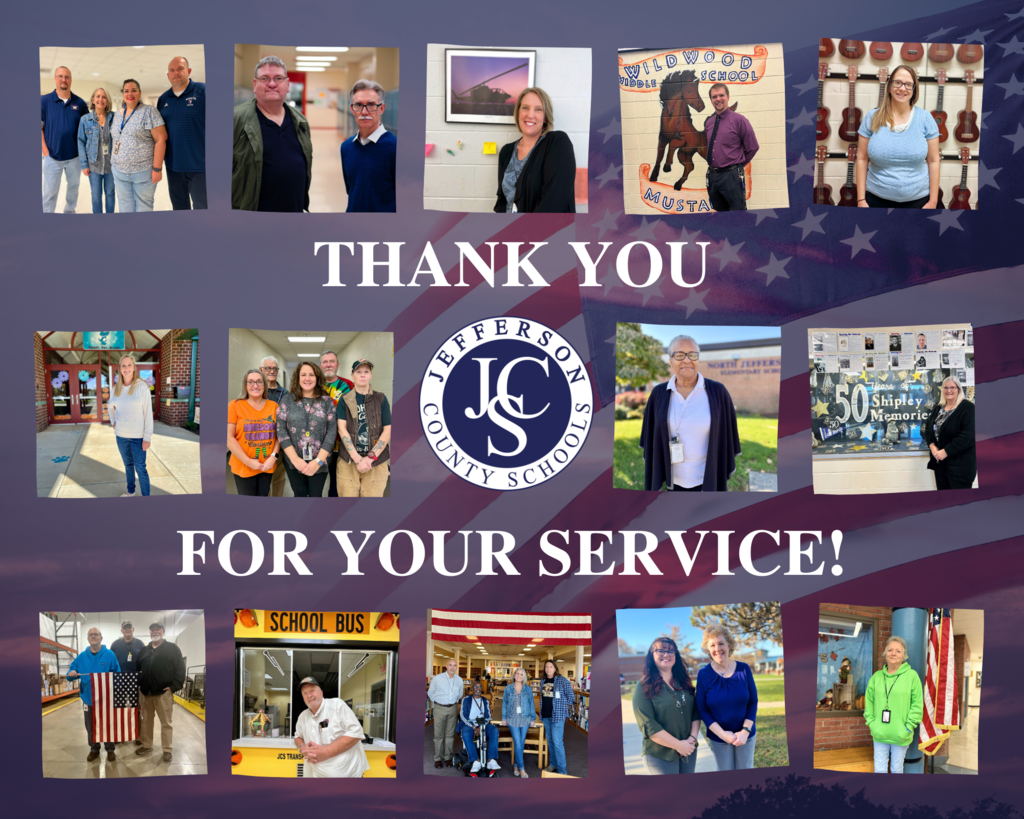 Nov. 7, 2022: Jefferson High School received a report of a safety threat at approximately 8:25 this morning. Administrators immediately contacted law enforcement, who launched an investigation and determined there is no danger to students or staff. We are grateful for the quick response of law enforcement and appreciate the diligence of our school community to stay alert for any potential threats. For more information on our standard response protocol and ways we keep our school safe, please visit
www.jcswv.org/safety
.


Nov. 2, 2022: Thank you for your patience as we actively work to gather information about the PSAT test. We recognize how important this opportunity is for students. Additional information will be shared as it becomes available. We appreciate your understanding and support.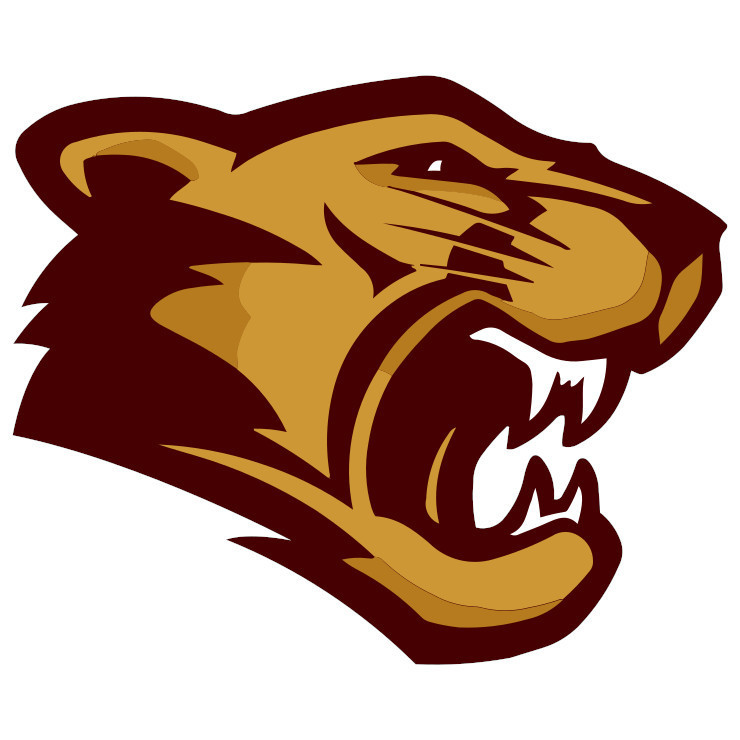 📣 Shoutout to the Jefferson High School Boys' and Girls' Cross Country teams for their strong showing at the West Virginia State Championship! The boys finished fourth and the ladies fifth, with the first five female and six male finishers placing among the Top 50 racers in the state. Well done, Cougars! 🏃‍♂️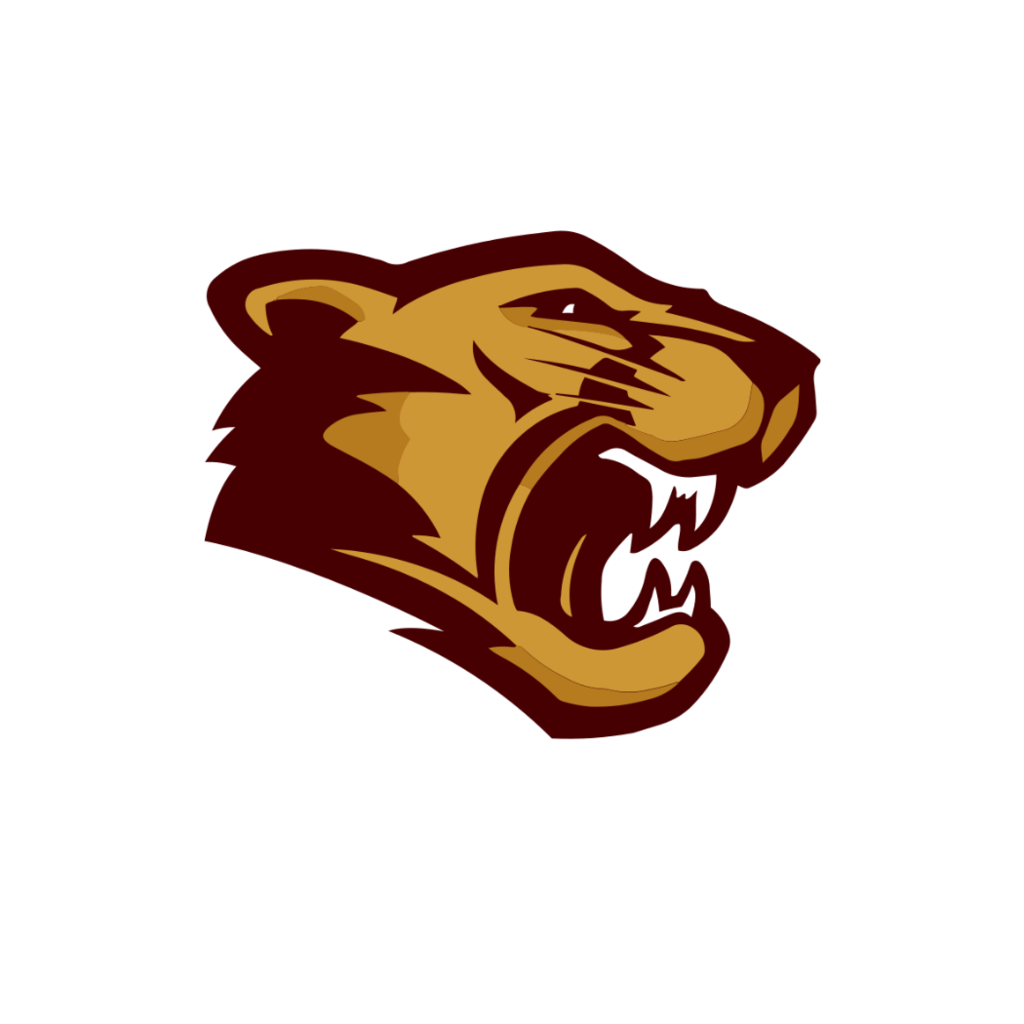 Congratulations to JHS seniors Layla Parker and Eli Dillow on being named semifinalists in the 68th annual National Merit Scholarship Program! Eli and Layla will continue to showcase their academic talents at the Finalist level to compete for a National Merit Scholarship Award. Visit
https://bit.ly/3Dywevg
to learn more about the program.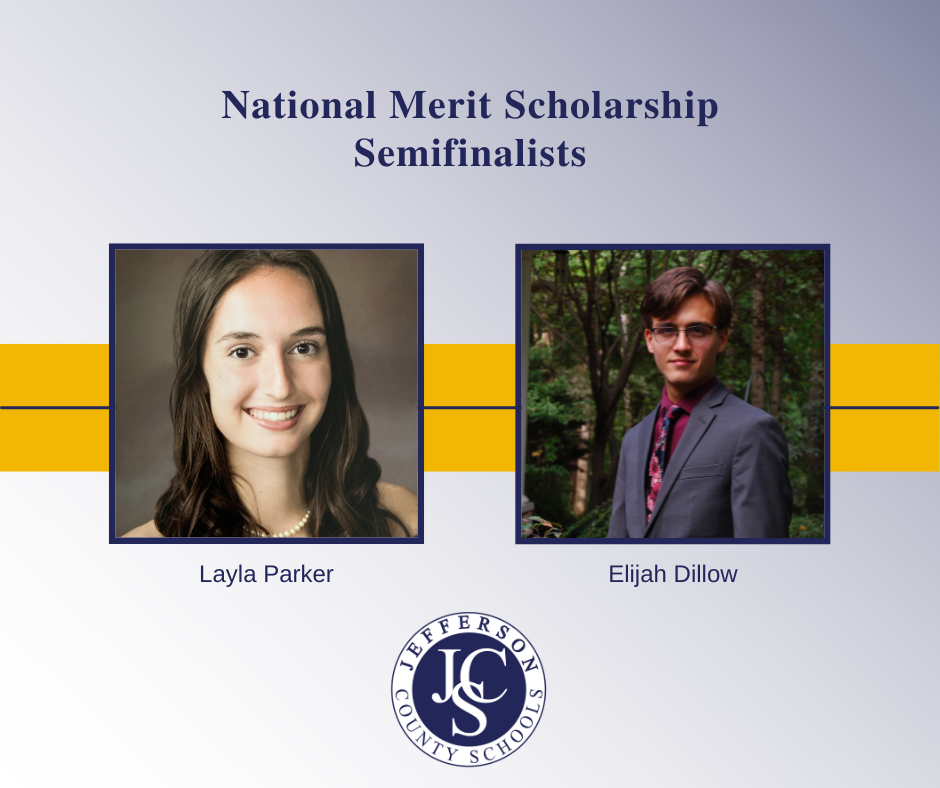 October is Cybersecurity Awareness Month, a time to highlight the importance of safeguarding online activity from harmful cyber attacks. Each Friday this month, we'll share tips to help our students, staff, and families secure their sensitive data and stay safe online. Tip #4: Never leave your devices unattended, even for a short time. Always secure your laptop, tablet, phone, or flash drive so no one else can use it while you're away. And while you're at it, tidy up your desk to ensure no passwords, account details, or important files are sitting out openly exposed. You'll leave with peace of mind AND a clean workspace! We hope you've found these tips helpful. To learn more about Cybersecurity Awareness Month, visit
www.cisa.gov/cybersecurity-awareness-month
.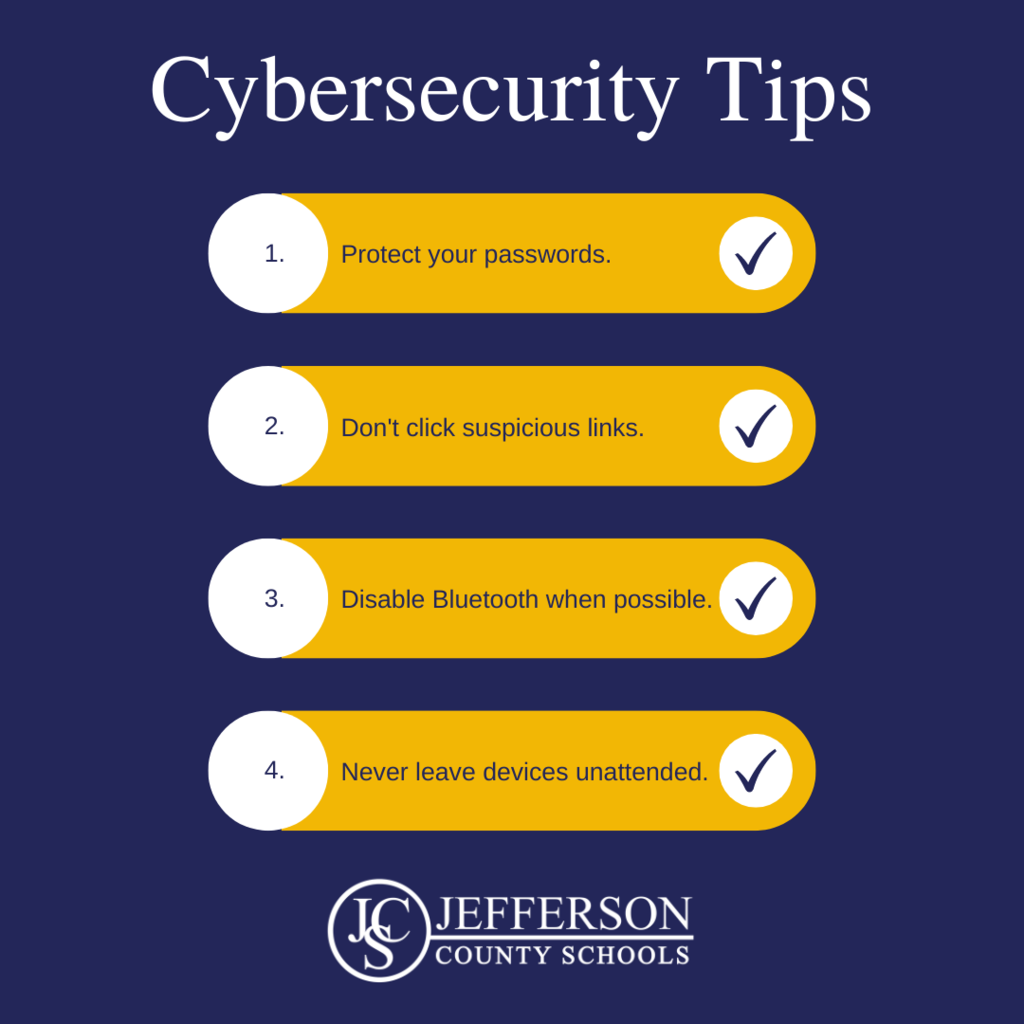 🎉 Good luck to the Jefferson High School Boys' and Girls' Cross Country teams as they head out to the WV Cross Country State Championship for the third consecutive year! Both teams advance to states having won their conference championship and regional meets with near-perfect scores. Let's go, Cougars! 🏃‍♂️💪

Tomorrow, Friday, Oct. 28, come to Jefferson High School to cheer our cross country teams on as they leave for the WV State Championship! They are scheduled to leave at 8:15 AM. Let's Go Cougars!!!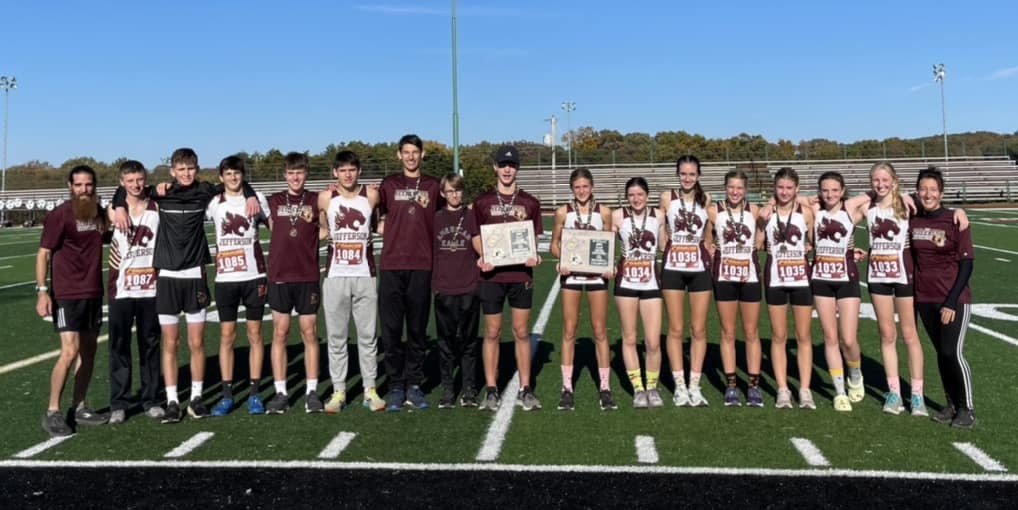 The JHS Marching Band is inviting Marching Band Alumni to join us in marching at the 2022 Shepherdstown and Charles Town Christmas Parades on Dec. 3rd, 2022. Please complete all of the information in the attached application to sign-up for the Alumni Band. If you do not own your own instrument, we can loan you an instrument from our inventory, however the supply is limited and it will be first come, first serve. No applications will be accepted after Nov. 1st. Please email Hannah (Kelvington) Myers at
hannah.kelvington@k12.wv.us
if you have any questions. We hope to see you there!
https://docs.google.com/forms/d/e/1FAIpQLSfJMpbU27cjNRG7puO76ecdYgTnPi4hGJ37e1qp0gDSPcsv7Q/viewform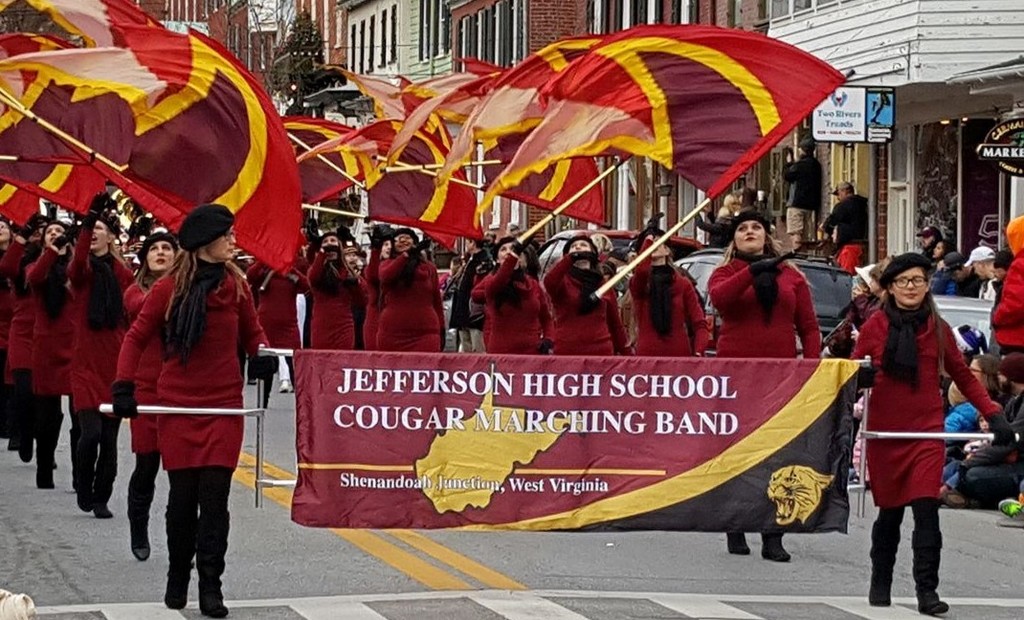 Congrats to our cheerleading coaches who were voted Cheer Coaches of the Year and our cheerleaders as our team took first place at a competition hosted by Spring Mills this past week.