Hello Jefferson High School families, I would like to share the latest update on the monkeypox case reported at Sherando High School, the football team that traveled to Jefferson High School Friday, September 2nd. We have communicated with school officials there and learned that the student who tested positive was already isolating prior to the game. That individual is not a student athlete on the team and did not travel to Jefferson High School yesterday. Thank you for your patience while we followed up on the situation to ensure that there was no threat to our students or our community. Mary Beth Group Principal

Hello Jefferson High School families, On Friday, September 2nd, the Jefferson High School football team played a game against Sherando out of Virginia. We were notified this morning, Saturday, September 3rd, that a student at Sherando High School has tested positive for monkeypox. The notice from the Frederick County Health Department stated that the student had no known high risk interactions with students or staff in the Frederick County School System. Students on the Sherando football team were cleared to play. However, in abundance of caution, we are continuing to monitor the situation and are communicating with school officials in Frederick County and their health officials as they complete contact tracing. We understand the concerns surrounding the situation and will share updates as we receive them. We appreciate the supportive families and fans who have reached out to express concern and offer support. Thank you for helping us keep the health and safety of our students at the forefront. Mary Beth Group Principal

NASA's Artemis I mission, scheduled to launch this Saturday, September 3, may aspire to explore deep space, but it has local roots right here in Jefferson County! Eleanor Kearney, a graduate of Jefferson High School, is a member of the NASA Kennedy Space Center team assisting with the final launch preparations of the mission. Learn more about Eleanor's career path to becoming a NASA engineer, beginning with the space shuttle launch that inspired her as a student at Wildwood Middle School 👉
https://bit.ly/3RceAmh
.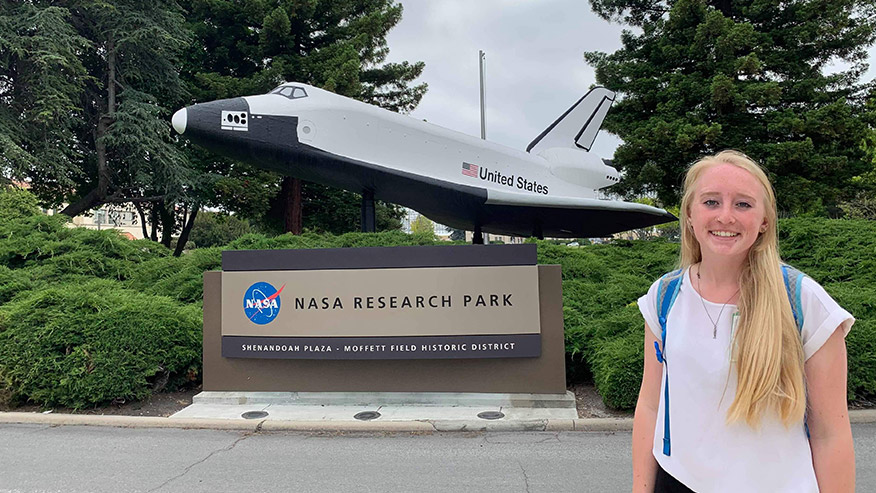 It is so exciting to have students back in our schools! Thank you for all you are doing to ensure a smooth start to the school year. Please remember that all JCS schools and offices will be closed on Monday, September 5, 2022, in observance of Labor Day. We look forward to welcoming students and staff back on Tuesday, Sept. 6. Have a great weekend.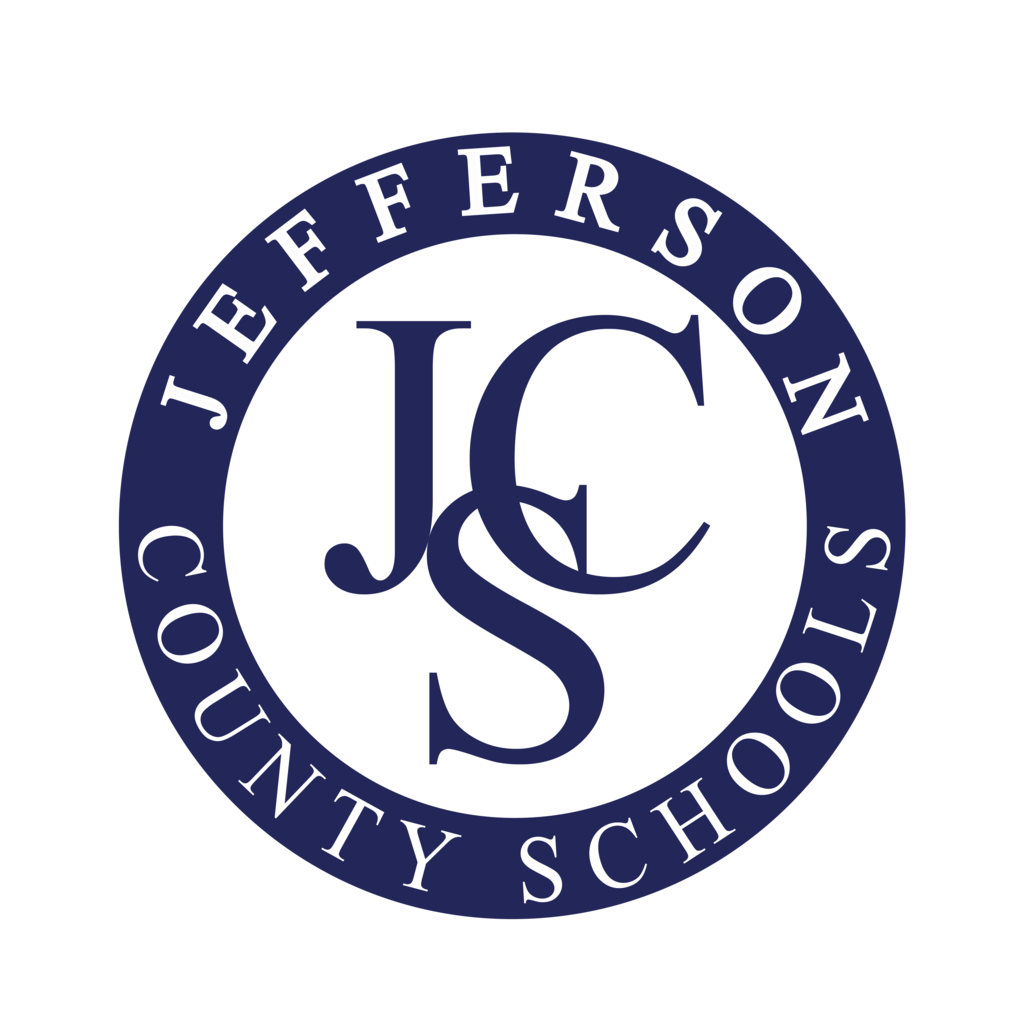 Hello JCS Families, We had a wonderful first week of school welcoming children back into the classroom. We are happy to share an update on WVEIS 2.0, the WVDE's upgraded information system that impacts our communications and academic tools. Much progress has been made, and as of Sept. 6, we will have full use of our Canvas Platform. For more information about the update, please visit
www.jcswv.org/canvas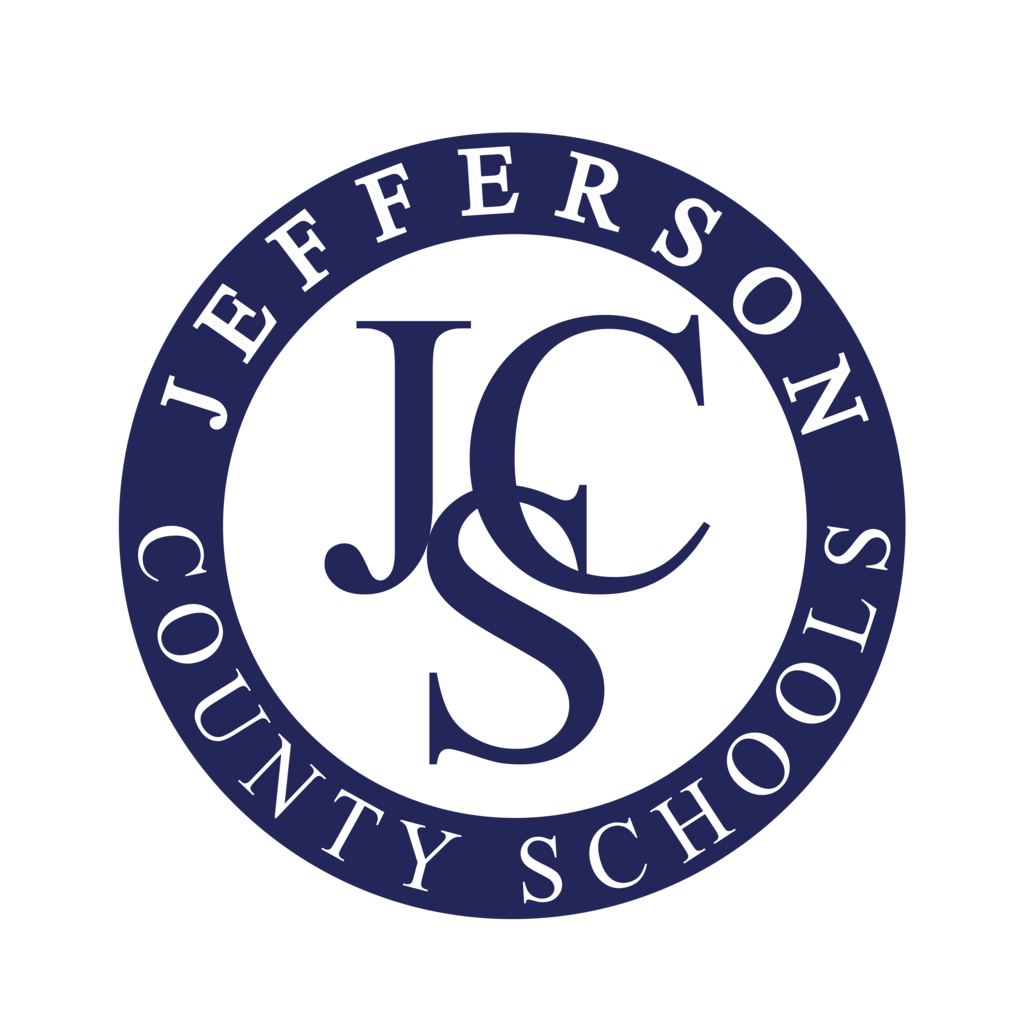 Calling all JCS high school students! You have a lot of options when it comes to higher education. Why not discover some of them at the 2022 College Fair hosted by Shepherd University on October 11? Register now at
https://www.shepherd.edu/collegefair
!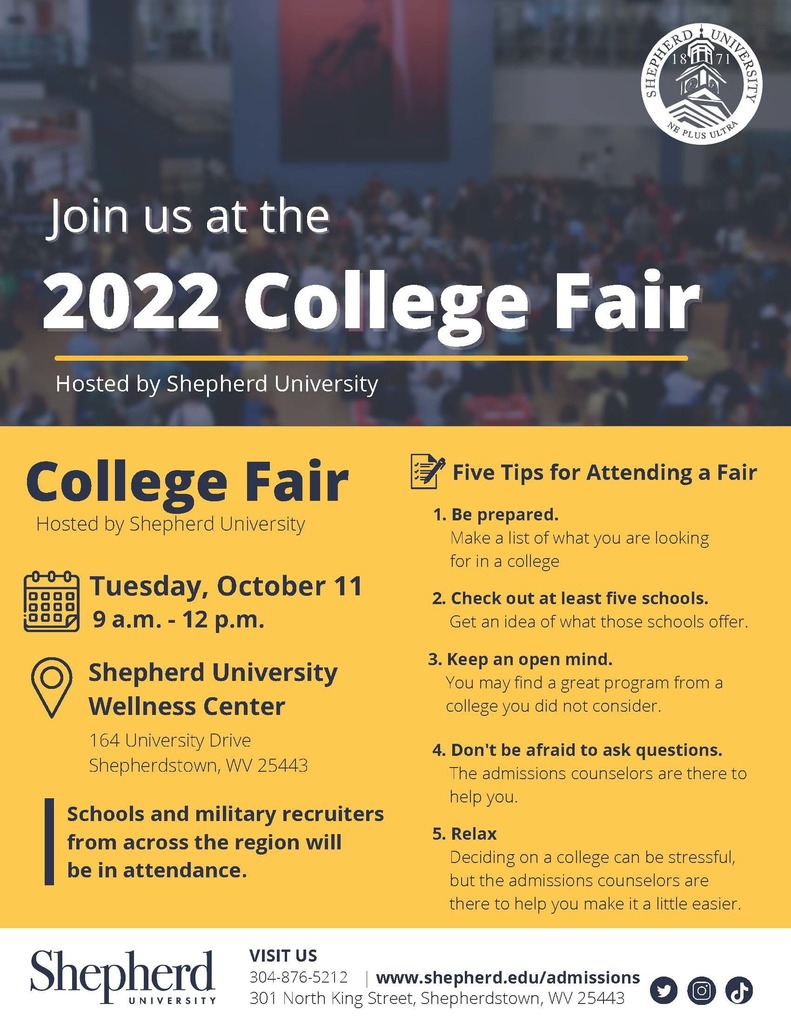 JCS high school students interested in becoming K-12 educators are getting a head start this year thanks to a partnership with Shepherd University's School of Education! This week Shepherd welcomed the first district cohort of Jefferson and Washington High School students participating in West Virginia's new "Grow Your Own" program. Designed by the WVDE to provide innovative, low-cost pathways into the teaching profession, the program enables high school students to fast-track their careers through dual enrollment courses. JCS is excited to collaborate with Shepherd University on this effort to impact the teacher shortages facing West Virginia!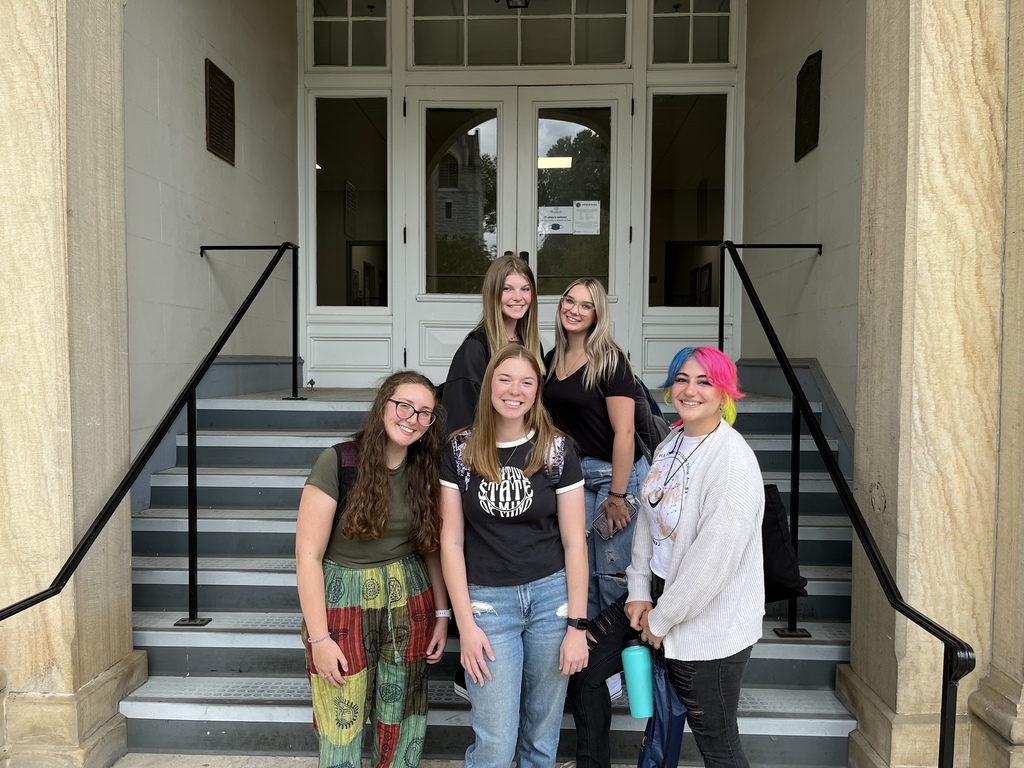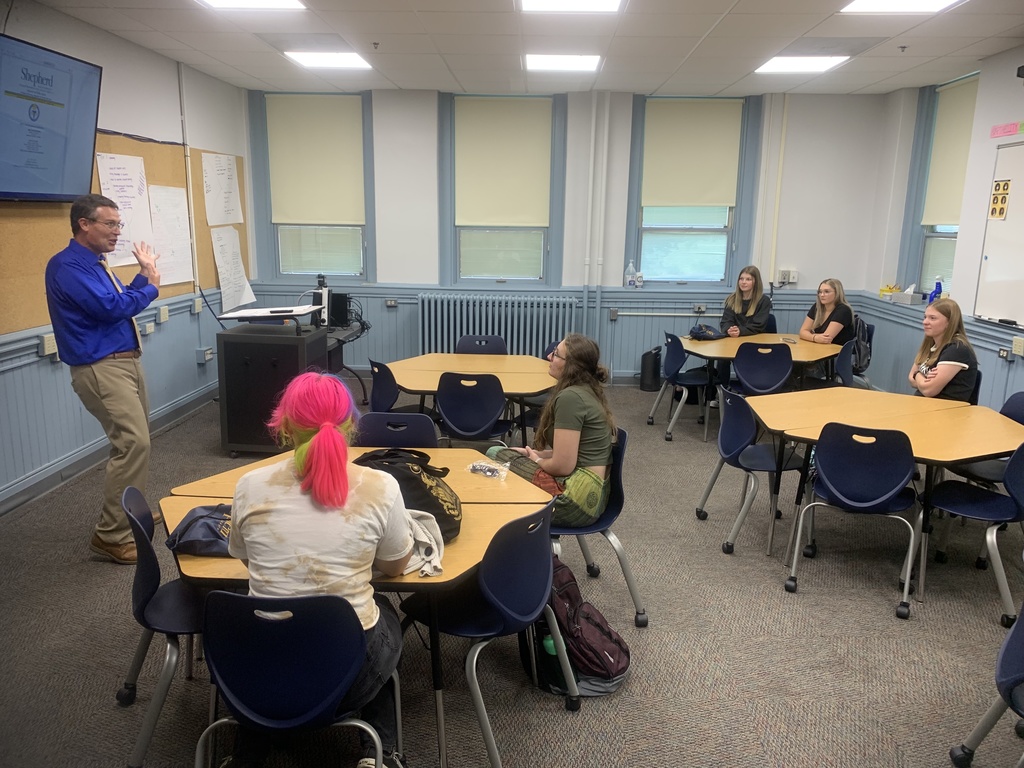 ✨ We're so excited to open our doors for the start of another school year! A big shoutout to our teachers and staff for working hard to prepare for a great year. Be sure to check out all the fun first-day photos from throughout the district in our "Back to School: 2022-2023" photo album on the JCS Facebook page. Welcome back, JCS! 🎉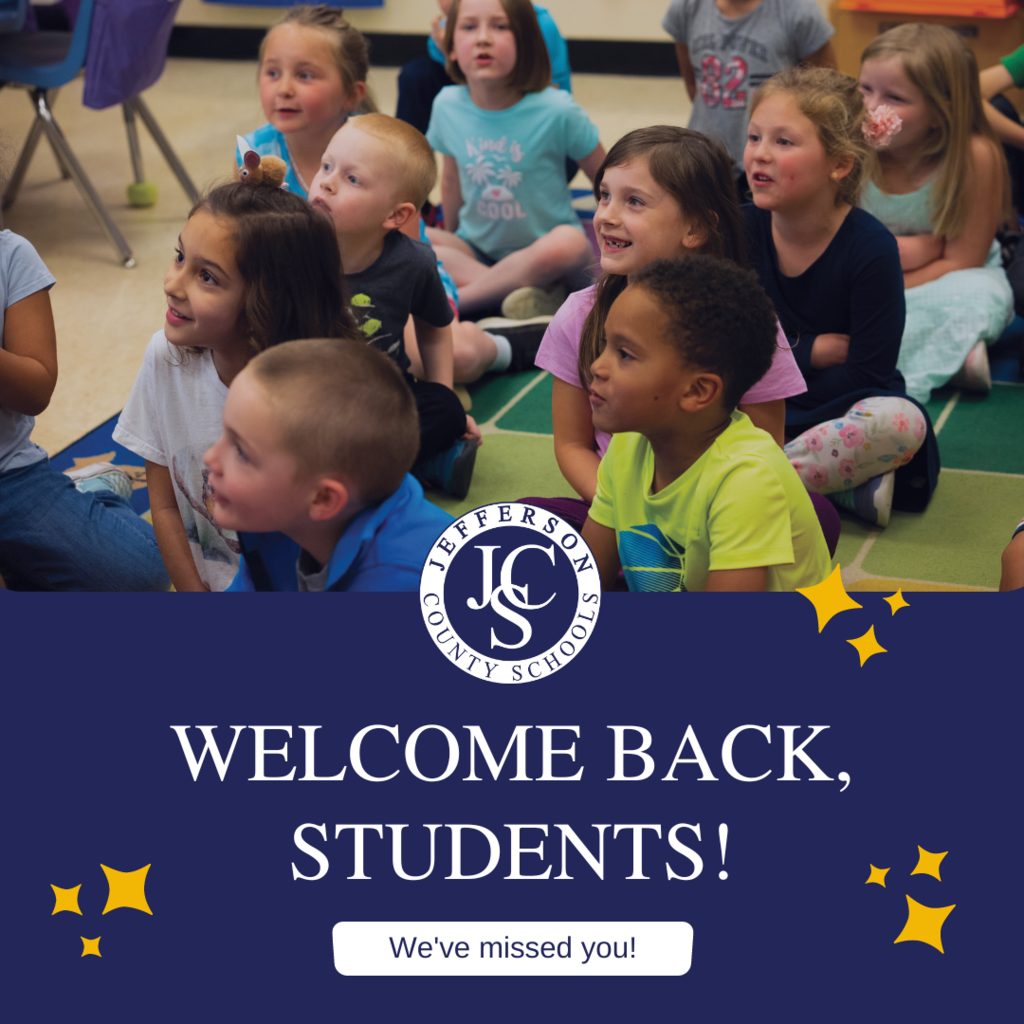 Reminders for School Tomorrow: 1-Doors open at 7:30am. 2-Dismissal is at 2:45pm. 3- No cars in the bus loop. 4- Traffic will be hectic, please plan ahead, be patient and work together. When pulling through by the gym side of the school, watch for students crossing and continue to move down to keep cars off the main road. You cannot enter our campus from the Wildwood Middle School side. Exit only! 5-If a student did not pick up their schedule this past Saturday, they need to do so in the gym before going to first period. 6-If a students is missing a class or has two classes during a period, please report to the media center during that specific period. 7-Any other schedule concern, please email your counselor. 8-Parking Permits will be handed out this week. Therefore, you may park this week without penalty. 9- The current bell schedule is posted in the documents tabs on the JHS website. 10- Cougar Hour will start later this week. See ya soon. Go Cougars!!

The start of a new school year means sharing the road. Please keep the following safety tips in mind when buses start rolling on Monday: ⚠️ Be alert and watch for children, especially near schools, bus stops, school buses, and school parking lots. ⚠️ Motorists are required to stop when approaching a school bus that is stopped with its red lights flashing and STOP arms extended. NEVER pass a bus from behind when it is stopped to board or offload children. ⚠️ Be especially careful when children are present in school zones and residential areas. ⚠️ Pay extra attention to lower speed limits in school zones. ⚠️ Watch for and obey signals from school crossing guards. ⚠️Only drive or park in authorized areas to drop off or pick up children at school. We can't wait to see you on Monday!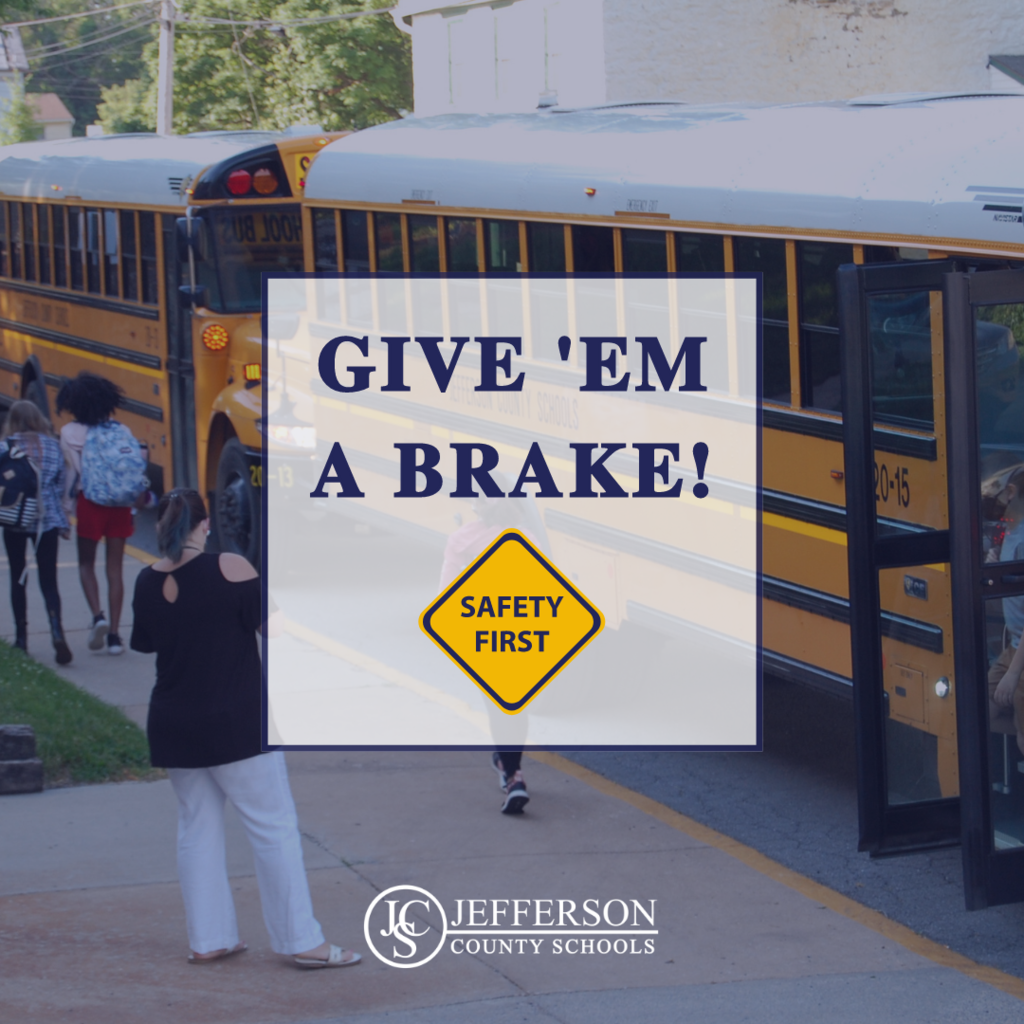 Hello JCS Families, Our staff have been working all summer to prepare our schools to welcome students next week. As always, there are unexpected problems that arise. An updated version of the West Virginia Department of Education's information system (WVEIS) that all school systems are required to use for everything from class lists to schedules is being upgraded. Some of the systems we worked hard to put in place over the summer are not usable right now because that system is not functioning correctly. We have created a web page about possible changes during the transition. We have taken steps to minimize the disruption for you and for students while the WVDE completes this work. Thank you for your patience and understanding as we begin a new year together!
https://www.jcswv.org/wveis

As you wrap up your back-to-school shopping this weekend, consider including a few items for the JCS Stuff-a-Bus school supply drive! Join us August 21-27 at the Jefferson County Fair, where we'll be stuffing a bus with donations of backpacks, crayons, pens and pencils, lunch boxes, notebooks, and other necessary school supplies. Volunteers from the JCS Transportation Department will be on hand to collect donations all day Sunday, August 21, and every evening from 5-8 p.m. And while you're there, learn more about how you can become a bus operator for Jefferson County Schools. It's a great way to make your mark in our caring community of educators!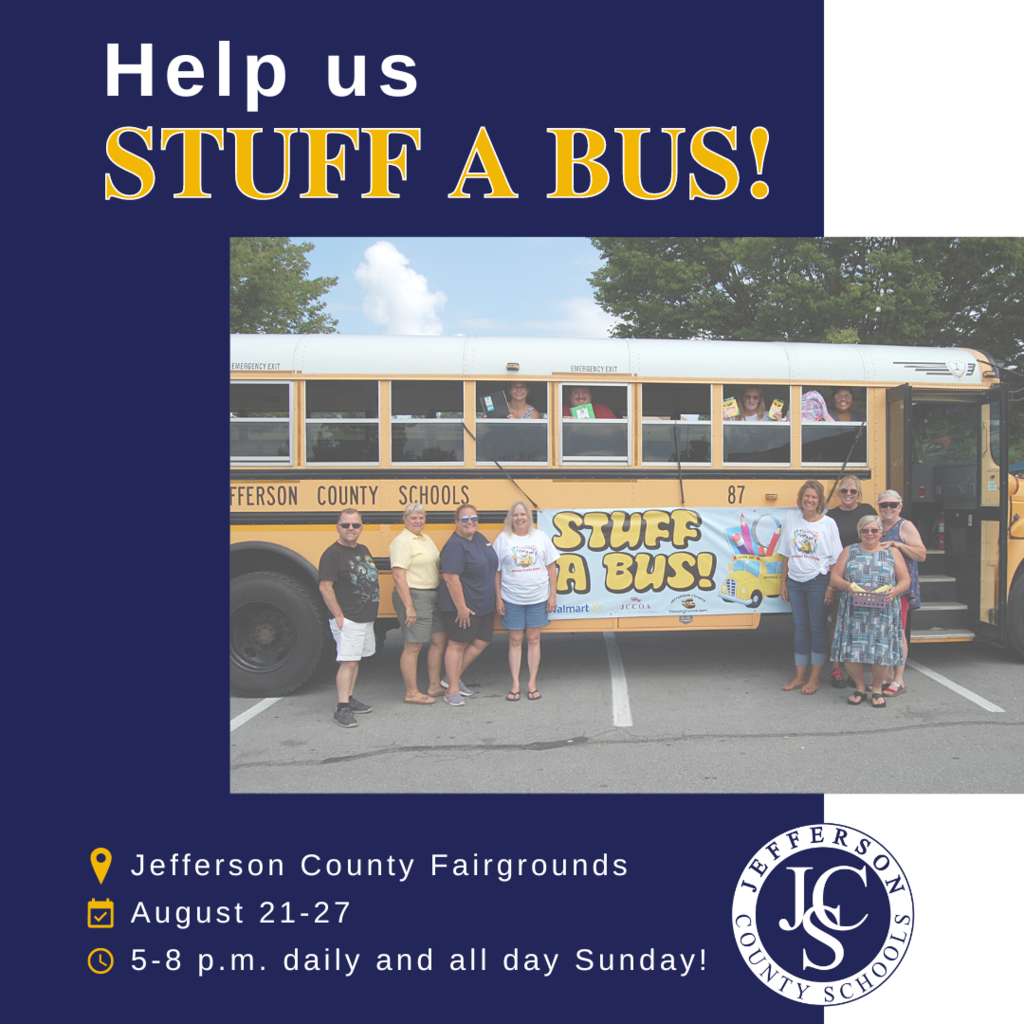 Jefferson High School is handing out schedules for all grade levels on Saturday, Aug. 20th from 9am-11am. Please come to the main entrance to receive your schedule. Schedules not picked up will need to be picked up Monday morning upon entering JHS in the Gym. All schedules have been updated due to staffing, classroom locations and more. Picking up your schedule Saturday will assure you know where to go on Monday. We cannot wait to start off School year 2022- 2023 by Cougars kicking it old school. Go Cougars!

Students are back on August 22! We want to make sure everyone has what they need to start the year off right, starting with the trip to school. Visit our website at
www.jcswv.org/myschoolbus
to get information about your student's bus this year. Everyone at Jefferson County Schools is excited to start the year with you!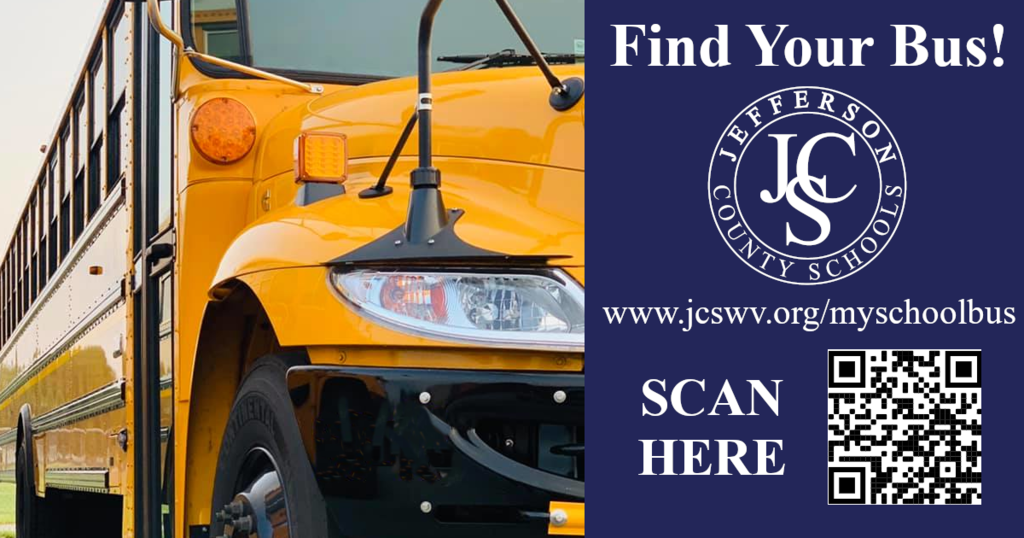 Parking Applications due to Mrs. Holmes by Aug. 26, 2022! Applications are located in the documents folder under parking. You may place the completed application, necessary documents and payment (if check or money order) in an envelope and place it in the black drop box located at the front door of the school. Parking Passes will not be issued until the week of Aug. 22, 2022.

Freshman Orientation: Aug. 11th 6pm-8pm.

College Fairs Online is hosting its Nationwide virtual college fair July 11th-16th. Students can register for free anytime between now and the 16th. Great virtual resource and you are entered to win a scholarship when you participate.
https://collegefairsonline.com
!

Congratulations to Jefferson High School head baseball coach John Lowery on his 2023 induction into the American Baseball Coaches Association Hall of Fame! Named the Greatest High School Coach in state history by MaxPreps.com in 2020, Lowery is considered a coaching legend in West Virginia. Visit
https://bit.ly/3P5YlpA
to learn more about his legacy and the 2023 ABCA Hall of Fame Banquet.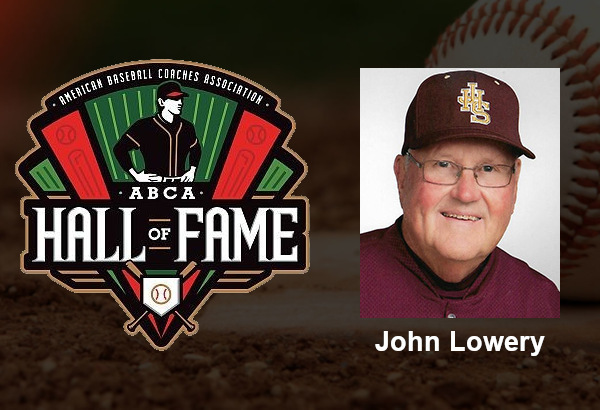 Jefferson County Schools extends our appreciation to Mr. Justin P. Brown, Sr. for his service as an interim member of the Jefferson County Board of Education. Earlier this year, Mr. Brown applied and was selected in a competitive application process to serve Jefferson County students at a critical time. His dedication, thoughtful decision-making, and calm, steady leadership have been greatly appreciated in helping move our school system forward.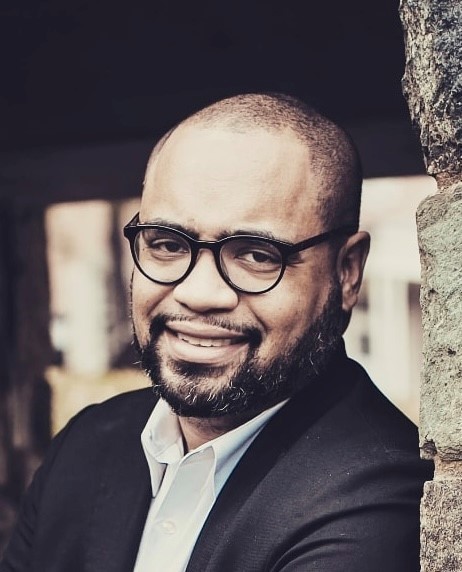 Counselor Dates: July: (8am-10am/1pm-2pm) 1-Hamrick 6-Hamrick 7-Hamrick 11-Hamrick, DeHaven 12-DeHaven 13-DeHaven 14-Hamrick, Dehaven 15-DeHaven 28-Jubb 29-Jubb All Of August